A Dream Come True
Sow Wild Natives grew out of an idea - maybe a post-retirement career; something fun to do on the weekends.
It blossomed into a dream - a second career; a way to make a difference in our community.
But it came to fruition only with the help of many loving hands of friends and family; a dream come true.
Who We Are
We are Tracy and Aaron Twombly (and all the many people that support us). We care about sustainably maintaining and enjoying God's creation. We have a passion for conserving our natural resources, enjoying the beauty of nature, and educating others on how to leave a better world for future generations.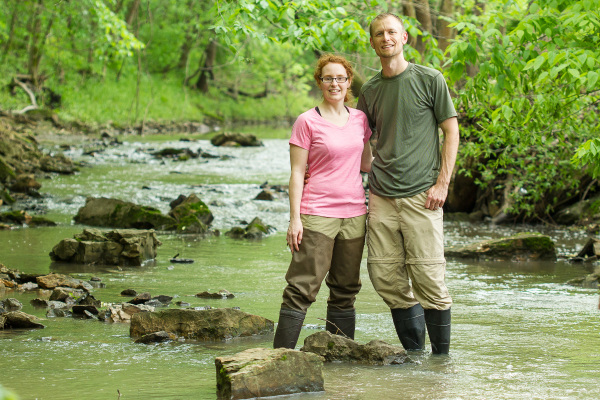 Photo courtesy of Noppadol Paothong
Missouri Department of Conservation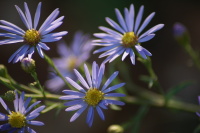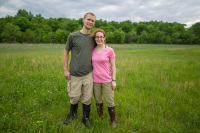 Photo courtesy of Noppadol Paothong/Missouri Department of Conservation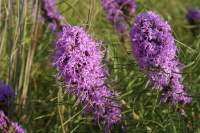 In 2013, we fulfilled a life dream of Aaron's when we purchased 92 acres along the Little Blackwater Creek in Johnson County Missouri as a conservation project. We call this place Harmony Farms. Since we've purchased the property, we have reforested 25 acres and planted another 25 acres into prairie species. Harmony is a beautiful, diverse piece of land with habitats ranging from glade to wetland. Our kind friends at Missouri Department of Conservation have featured our Harmony story in the Missouri Conservationist Magazine.
Through our experiences at Harmony Farms, Tracy found her love of native plants. She began learning about the various plant species native to Missouri. She also began collecting seeds and growing her own plants and discovered just how much she loves growing our native species.
And that's how Tracy got a Wild idea to grow and sell native wildflowers from locally collected seeds. There is so much beauty and life in our prairies and forests that she wanted to bring it home and then share it with everyone. We hope our plants bring joy, beauty, and life to your home too.